BAGEL TOAST: 6 Ways to Build A Breakfast
Here are 6 Ways to Build A Breakfast with Bagel Toast from Thomas. I have smashed avocado with grape tomatoes, sliced avocado with either sliced boiled eggs or crumbled goat cheese, almond butter and sliced bananas and more bagel toast breakfast ideas.
My family loves breakfast, especially my husband and middle daughter. But sometimes life is super busy and we don't have time for a big elaborate breakfast. During these busy mornings, I go for one of our favorite dishes -- bagel toast. What?! You never tried bagel toast? Have you been living under a rock?
It's a thing in my house and has been for quite awhile now. We don't use bread for toast, we use bagels! It's actually something I could eat everyday and usually do! But, we like to jazz up our bagel toast and add a little something something to the top. Butter just does not cut it these days. I'm sharing our favorite ways to spice up our bagel toast.
First things first though, you need some great bagels. You can select any flavor you like, there are so many to select from these days. My husband is an everything type of bagel dude. My youngest loves the mini bagels, you know, since she's the baby of the family. My oldest daughter loves the Maple French Toast, but opts for my favorite when these are not available. My son and I go for Whole Wheat Bagel Thins, because, they just are the perfect size. And since I am the one who does the grocery shopping, the family gets my favorite most days!
Thomas'® English Muffins and Bagels are always our first choice. Thomas' offers full size bagels to get my husband's day started right, Mini bagels that are the perfect size for my daughter's breakfast and for DURING and AFTER school snacks and Bagel Thins® bagels are 110-calories with fiber and whole grains, which are perfect for me!
Bagel Toast: Six Ways to Building A Breakfast
Smashed avocado with grape tomatoes and sea salt
Sliced avocado with sliced boiled eggs and sea salt
Sliced avocados with crumbled goat cheese and sea salt & pepper
Almond butter and sliced bananas
Light butter with sliced dried apricots, dried cranberries, mini chocolate chips and sunflower seeds.
Cream cheese and sliced strawberries and balsamic vinegar (optional)
Toast your favorite bagel. Layer your favorite ingredients as you like! ENJOY!
There are so many things you can add to your bagel toast! The toppings are endless, although you may have noticed we sure love avocados on ours! The options are really endless on what you can add to the top of your bagel.
What is your favorite topping on your bagel?
This past weekend my family joined Thomas' English Muffins and Bagels at one of Chicago's best running celebrations, THE SHAMROCK SHUFFLE!!‪ Thomas was in Chicago with their 28-foot interactive toaster trailer on their #ThomasBreakfastTour. Check out how much fun we had!
this is a sponsored post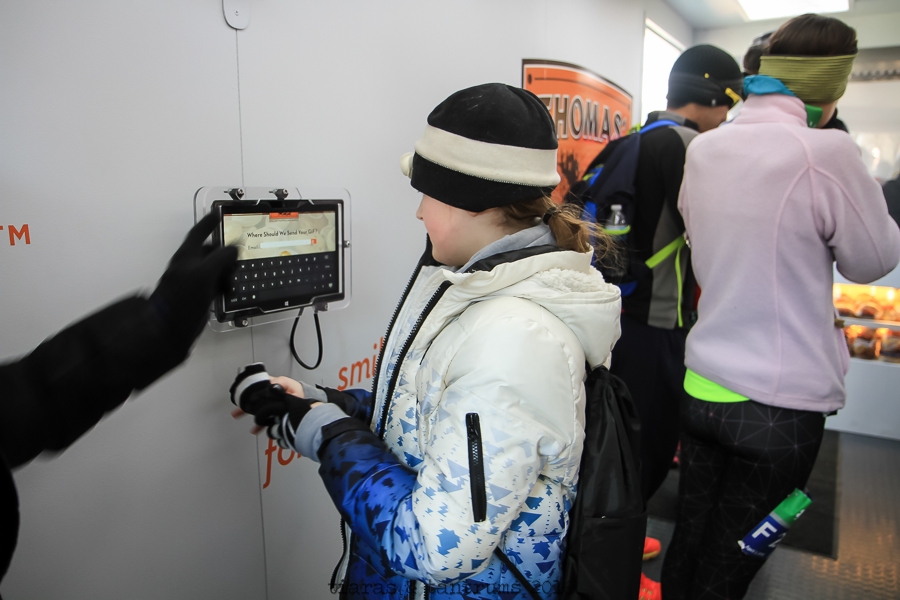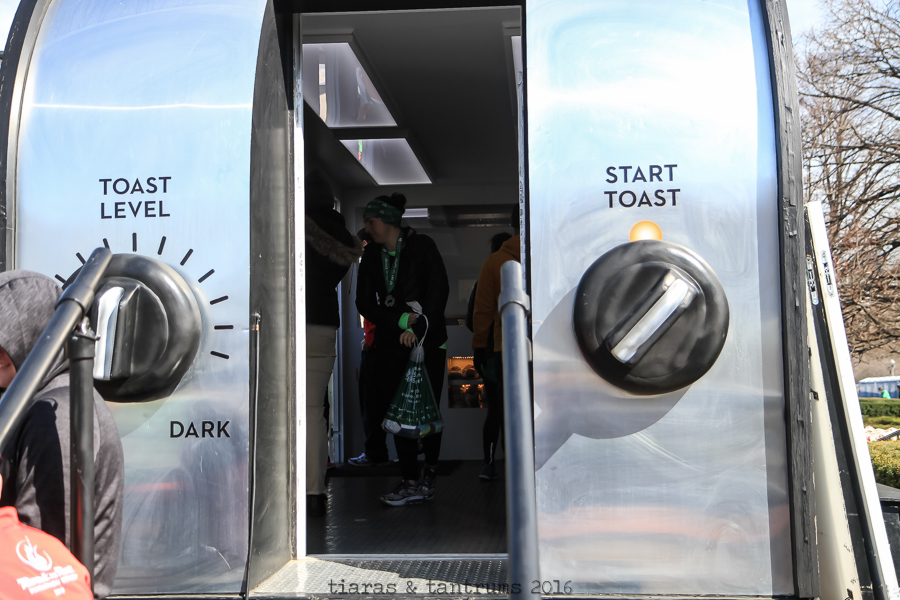 IF YOU MAKE SOME BAGEL TOAST, BE SURE TO POST IT ON INSTAGRAM AND TAG ME AND USE #ThomasBreakfastTour. I WOULD LOVE TO SEE YOURS!