Silver Photography
What is more silver than The Bean?
I was digging around in drawers looking for silver items to photography this week.Ireally didn't want to polish silver, but I did clean a few pieces up.
Since silver is very reflective, it makes very little sense to light the silver objects as they do not absorb any light. The silver will simply reflect the light. Just like a mirror. So I needed to move the light around a bit to light a different area other than the silver I wanted to photograph. It was a great learning experience.

The issue I was having with taking photos of silver was motion. I simply couldn't get close enough with the tripod, so I was holding my camera. I couldn't keep the camera as motionless as I needed and I was getting a lot og blurry shots. I was getting a bit frustrated, but was able to capture some photos using my macro lens. I'm not too happy with the results and will revisit this task again later.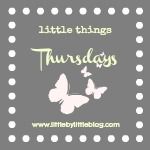 Thursday Favorite Things